OMNI LA COSTA RESORT & SPA - CARLSBAD, CALIFORNIA 2017
Thousands gathered for a weekend of wellness and business education at the 2017 Eufora International VisionQuest Leadership Conference. Salon professionals spent two days solidifying their commitment to both personal and professional growth.
The Eufora Creative Team Presents...
Beauty Under The Stars
The highlight of the Eufora VisionQuest was the celestial runway presentation, Beauty Under The Stars, where Eufora Creative Team lead by Creative Director and celebrity stylist, Philip Carreon, delivered an amazing runway show and live cutting demonstration inspired by the strength of women and their recent ReBelle Femme collection. Models appeared in early century attire and were transformed into powerful ReBelle Femme warriors as the production unfolded to the music of live opera and an acapella group with hair and wardrobe that reinforced the celestial mood.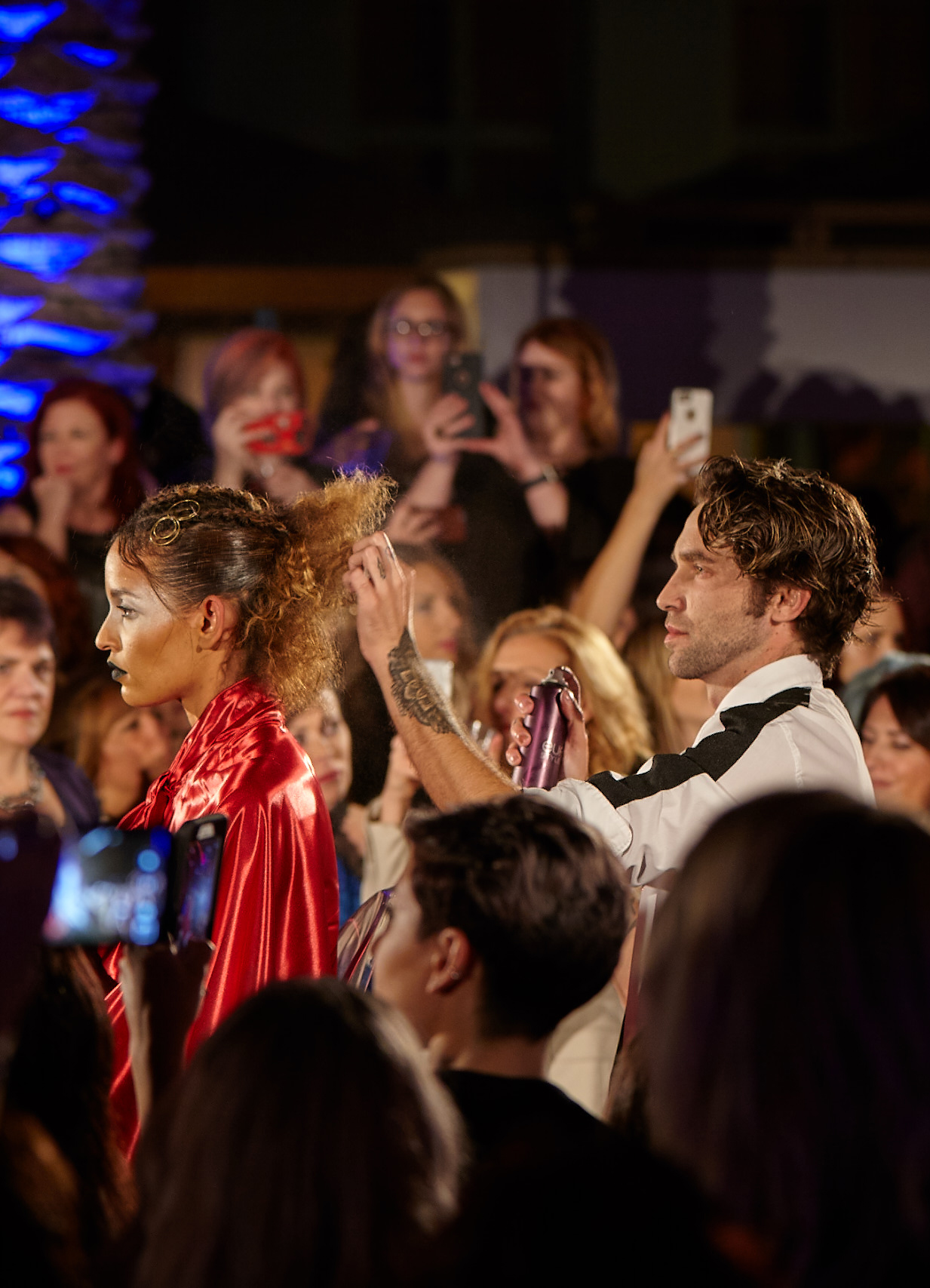 HAIR
Philip Carreon, Creative Director
Assistant: Jeffrey Mayo
Dee Fortier, Artistic Design Director
Assistant: Shereen Doucette
Mirza Batanovic, Style Director
Assistant: Dana Caschetta
Neil Smith, UK Style Director
Assistant: Julie Cross
Joanne Remple, Colorist
MAKEUP
Brittany Anderson
Erika Cecelia
Kathrine Hart
PERFORMERS
Hair by: Jeffrey Mayo
Acapella Group: M-PACT
Hair by: Julie Cross, Dana Caschetta, Dana Howard & Stevie D.
WARDROBE
Philip Carreon
Carol Pacelli
PHOTOGRAPHY
Pablo Aguilar
Ron Rauto
Danielle Rauto
Salon Focused
Keynote Speakers
& Workshops
Over one thousand salon professionals from North America and the UK recommitted to their personal and professional growth during the Eufora International VisionQuest leadership conference, held at the world renowned Omni La Costa Resort and Spa. The two-day event featured dynamic learning opportunities in a relaxed setting where work and play blend seamlessly as one.
Fun IN the california Sun
Wellness Activities
Since Eufora's inception 20 years ago, founders Don and Beth Bewley have always put an emphasis on the wellness of the professional hairdresser, ensuring the products they engage with daily are of the highest quality and performance.
This year's summit expanded on that commitment by giving hairdressers new tools to help them achieve their personal and professional wellness goals.
making VisionQuest Memories...
Social Media Hub Spot
VisionQuest attendees had a blast playing around with custom event frames and giant Eufora products in our digital photo booth. Browse the photo gallery to find your selfie!