BECOME WHAT YOU IMAGINE
Eufora Global Connection aims to REIGNITE your PASSION for Beauty, INSPIRE new GOALS, and SPARK the creative GENIUS that propels you toward success as ARTIST, LEADER & CHANGEMAKER
STRIVING TO THRIVING
Life Coach, Kundalini yoga teacher, and Grief Recovery Specialist Libby Carstensen would you like to shift your internal dialogue from, "What's the Worst-Case Scenario?" to "What's the Best That Could Happen?"
CUSTOMER EXPERIENCE
Shawn Parr and Mark Tomaszewicz from Bulldog Drummond help drive change by creating the space and permission to do the uncommon—and the extraordinary.
BEAUTY UNPLUGGED
A Creative Presentation with Eufora Creative Director, Philip Carreon and Eufora National Trainer, Jeffrey Mayo
REAL RECOGNIZE REAL
With Eufora Business Trainer and NeatBeat Salon Owner, Heather Yurko
UNTHINK AND REIMAGINE WITH KEYNOTE SPEAKER
ERIK WAHL
American graffiti artist, speed-painter, entrepreneur and
author of Unthink: Rediscover Your Creative Genius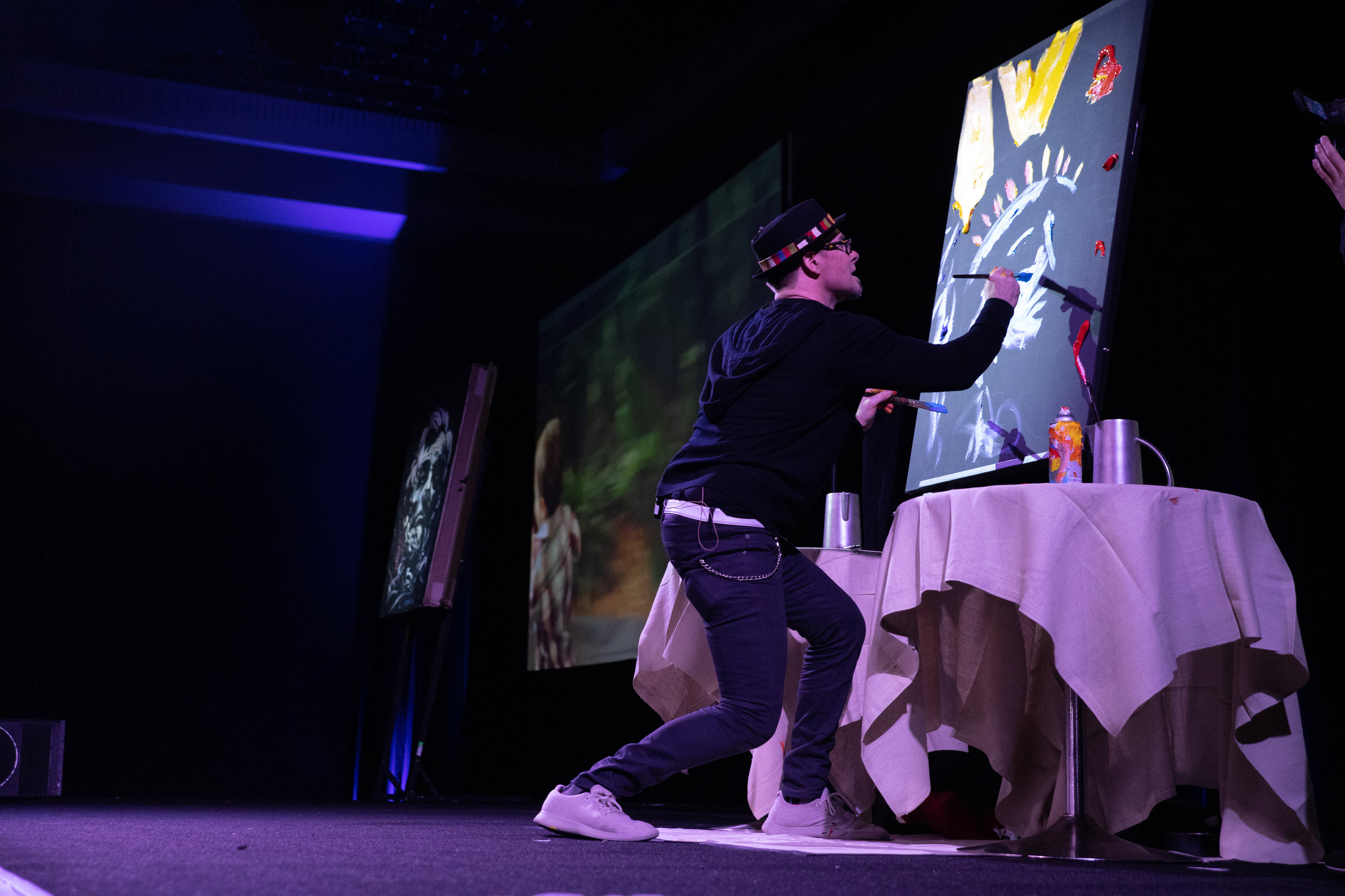 I Define Me.
Eufora HERO for Men Runway Presentation.